You all know the famous proverb : "The best donuts are cooked in the oldest cups". Unfortunately your donut lost his cup. Help him find Miss Mug in a crazy world led by an Hawaiian pizza.
Save the world : 
In this platform game, an evil Hawaiian pizza runs the world. He has kidnaped Miss Mug, your favorite cup of coffee and threatens to cover all the food of the planet with pineapple.

Your mission will be to save the cup (and the world at the same time). Discover a quirky universe, with colorful characters and a scenario… almost interesting.
Rockets in flight, afternoon delight : 
A clever rocket system allows you to move, but despite its simplicity it remains technical. You have to activate the good rocket at the right time, otherwise you risk going back in the opposite direction. Once mastered, you can then go from roof to roof, jump precipices and create your own way to the coveted coffee.
 No pain and gain : 
By not having pockets the terrible pineapple pizza tends to lose coins in the levels. It's up to you to collect all this money to customize your donut ! Complete all the hidden levels to expand your donut collection and unlock new characters with unique skills.
And that guaranteed without loot boxes !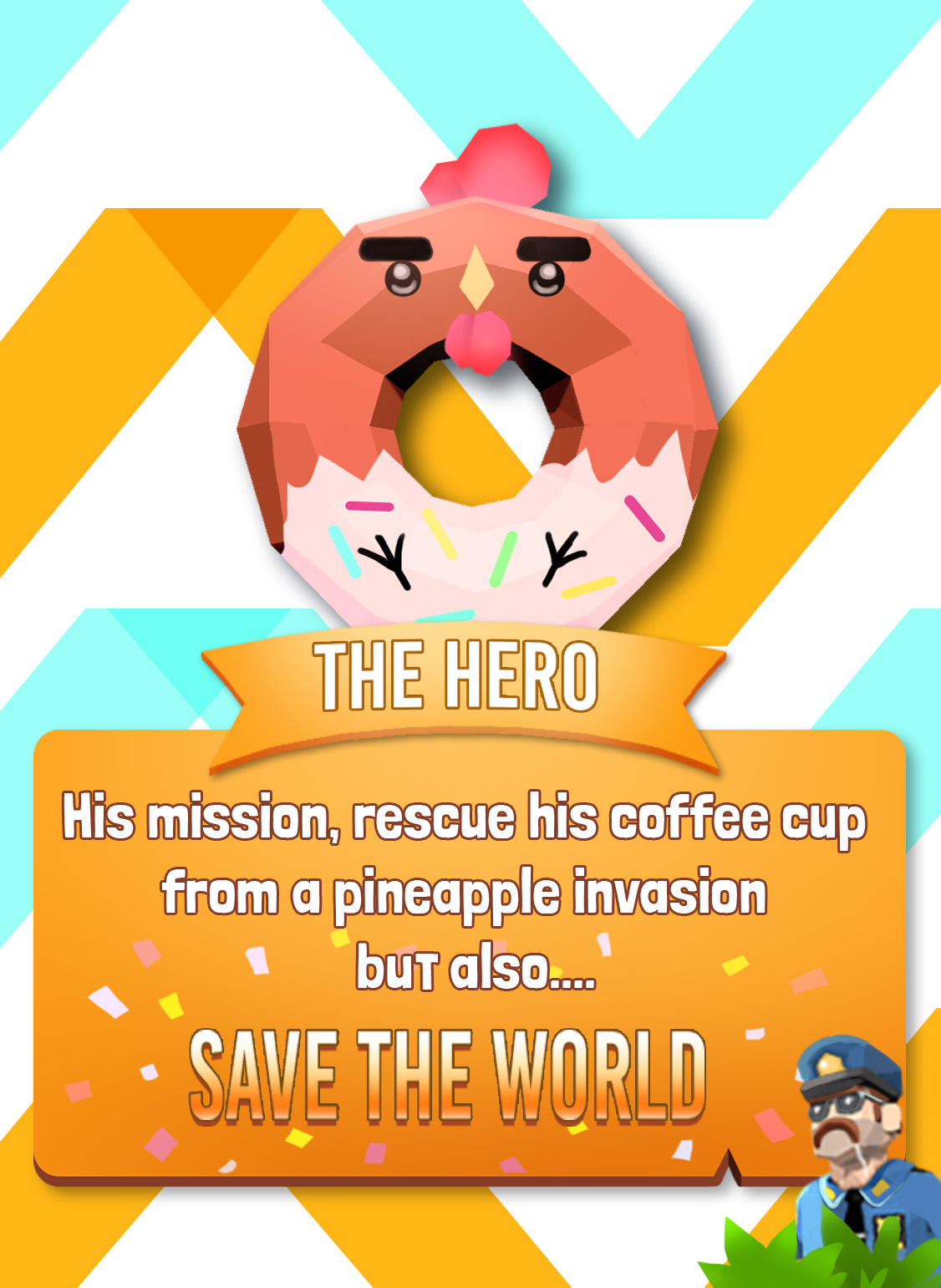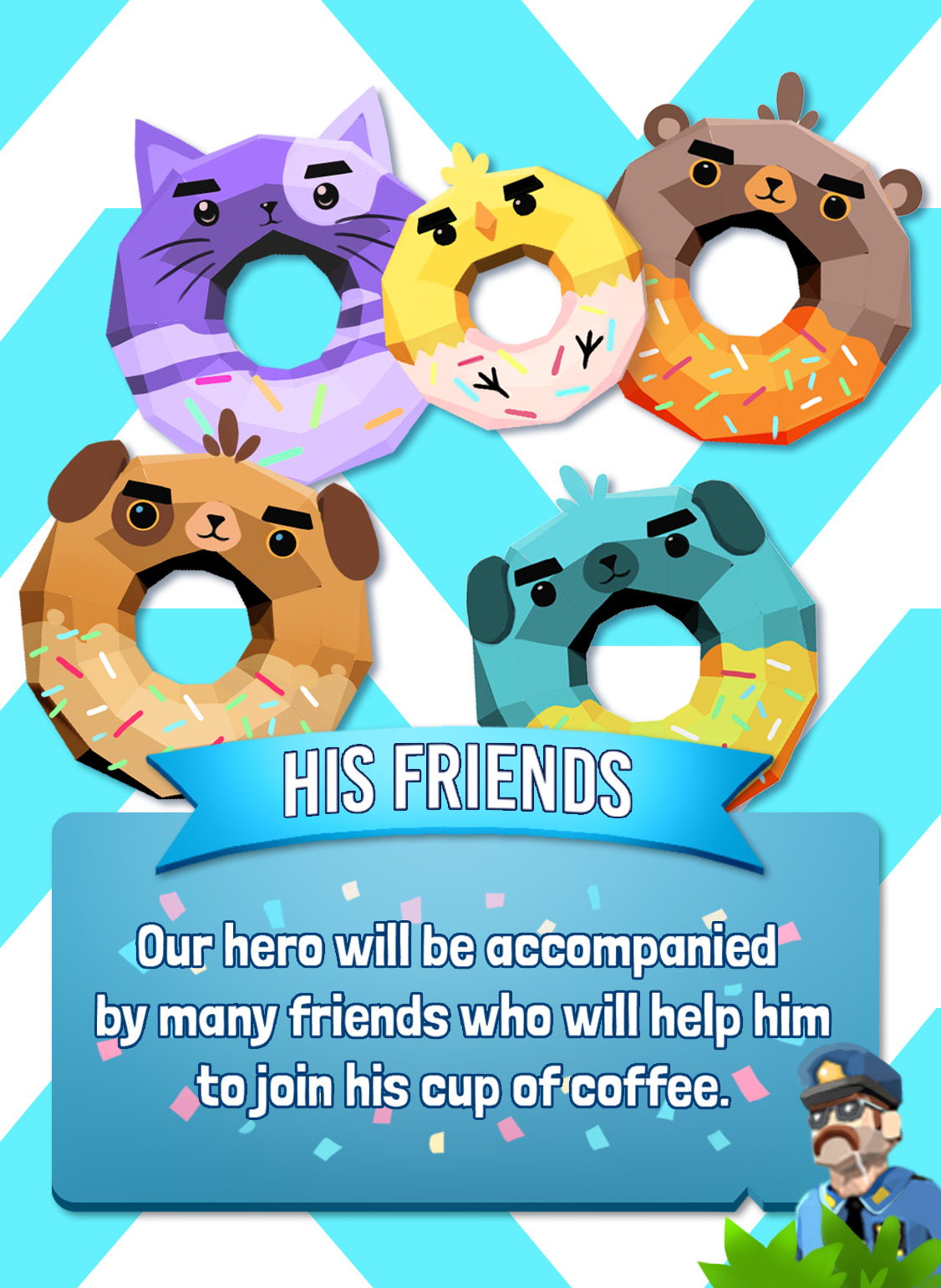 We are a young team of game developpers which wants to make games with innovative gameplay.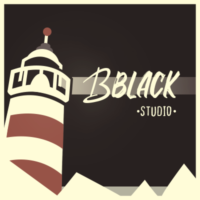 The studio
Created in 2018 BBlack Studio is composed of 5 members. We are all working on our first PC game : Cranked Up. Driven by a desire to create and share, BBlack Studio creates original games and also serves others by sharing its experience.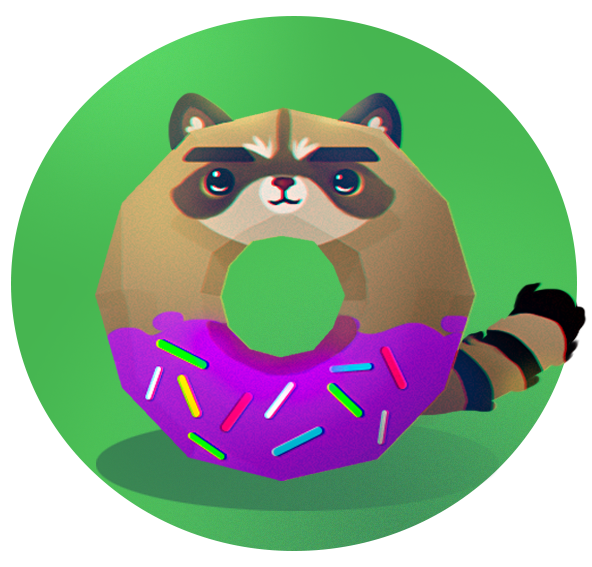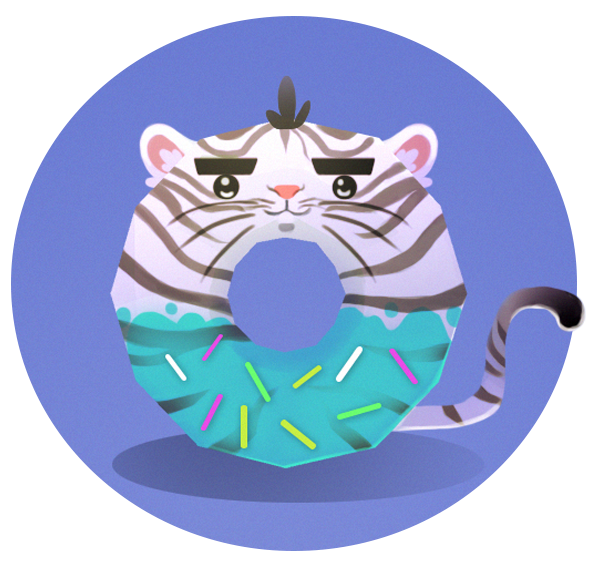 Antonin
Community Manager